EDDIE MULLER'S TOP 10 L.A. FILM NOIRS
To coincide with Eddie Muller's smartphone walking tour "L.A. Noir," recently released through the application Detours, Eddie cites ten of his favorite noir films set in the City of Angels. (Listed chronologically)
DOUBLE INDEMNITY (1944)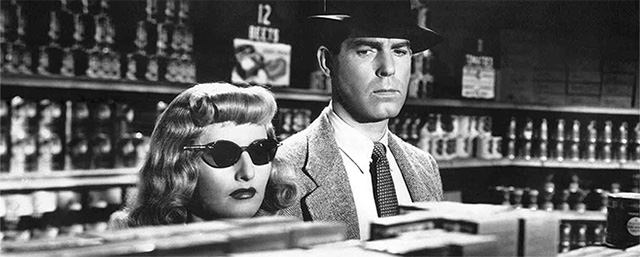 The ne plus ultra of film noir is not only the exemplar of the form, but a quintessential Los Angeles movie. Novelist James M. Cain and screenwriter Raymond Chandler understood the town's oily undercurrents better than most, and Billy Wilder's brilliant directorial shorthand perfectly captures the town's boomtown vibe.
HE WALKED BY NIGHT (1949)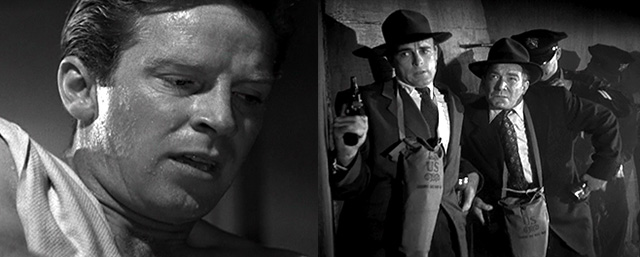 Richard Basehart plays an electronics whiz with a psychopathic streak, in a tale inspired by the real-life postwar crime spree of Erwin "Machine Gun" Walker, a veteran traumatized by his WWII experiences. Costar Jack Webb used this noir-soaked procedural as the template for his Dragnet TV show. Life imitates art imitates life…
CRISS CROSS (1949)
One of the masterpieces of noir, directed by its greatest stylist, Robert Siodmak, this is a tragic tale of amour fou set squarely in downtown Los Angeles. The ramshackle bars and homes of Bunker Hill never seemed more darkly glamorous than when ignited by the smoldering passions of Burt Lancaster, Yvonne De Carlo, and Dan Duryea.
IN A LONELY PLACE (1950)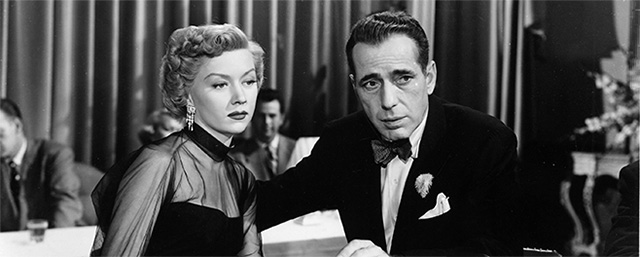 The cinema's most melancholy depiction of Hollywood life stars Humphrey Bogart in his most self-revelatory role as volatile screenwriter Dixon Steele, who finds and loses love in the course of his "comeback" job. Not a scenic view of Tinseltown—but a scorched-earth view of human relationships and the creative process.
SUNSET BOULEVARD (1950)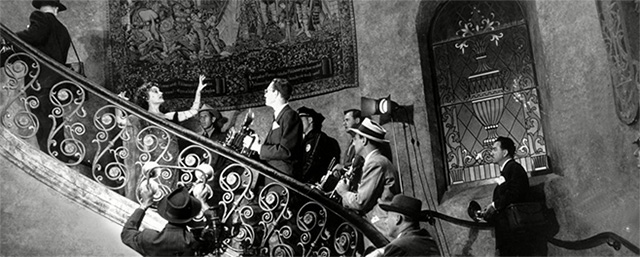 Hollywood as a cross between film noir and Grand Guignol theatre, with madness forever roiling beneath the parasitic paradise. With this and Double Indemnity to his credit, Billy Wilder was certainly the cinema's most potent conjurer of the soul corruption lurking at the heart of the City of Angels.
CRY DANGER (1951)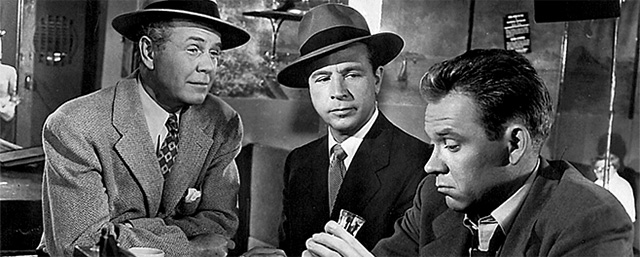 Ex-hoofer and former Philip Marlowe (Murder, My Sweet), Dick Powell produced and starred in this lightweight and airtight revenge thriller that's never at a loss for whip-smart wisecracks. Low-budget but fast on its feet, this was shot largely on location in Bunker Hill, and director Robert Parrish gets maximum impact out of the area's unique angles and architecture.
THE PROWLER (1951)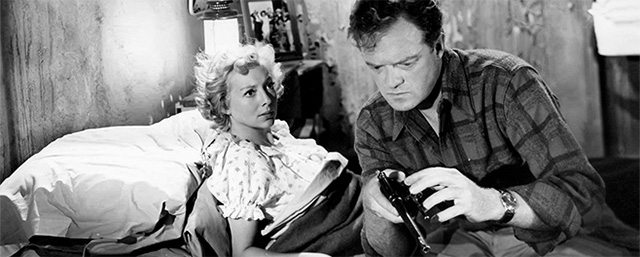 A boy and a girl from the same Iowa town meet in the Promised Land … and it all goes horribly wrong. She's an unhappily married failed actress and he's a materialistic cop with a unique get-rich-quick scheme — bump off her husband. Although Los Angeles is never invoked by name, this is an essential take on Southern California, courtesy of screenwriter extraordinaire Dalton Trumbo.
KISS ME DEADLY (1955)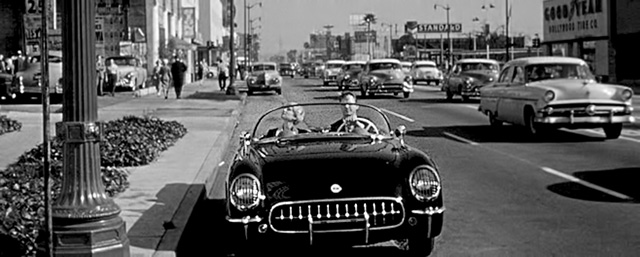 Director Robert Aldrich and scripter Buzz Bezzerides have a field day subverting Mickey Spillane's novel about a thuggish private eye's search for the Great Whatsit. Few films had used actual L.A. locations to such surreal effect, reaching its apotheosis with a Malibu beach house becoming Ground Zero for nuclear Armageddon.
CHINATOWN (1974)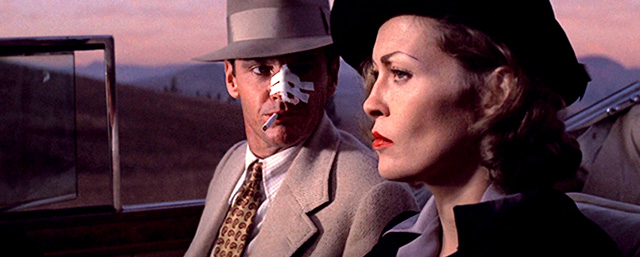 The cinema's greatest detective story was also the first film to fully capture the Los Angeles that Raymond Chandler so vividly evoked in his Philip Marlowe novels. By commingling historical facts about the city's corrupt origins with a brilliantly realized mystery plot, writer Robert Towne and director Roman Polanski fashioned both the ultimate noir and the essential Los Angeles movie.
L.A. CONFIDENTIAL (1997)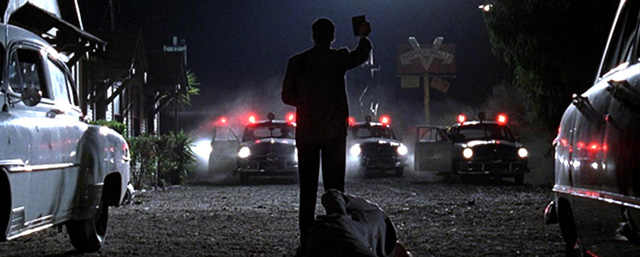 Through his extraordinary series of crime novels, L.A.-born James Ellroy has become the bard of Los Angeles, conjuring a fictional saga of the city's shadow history that might someday be taken for fact. By far the best cinematic Ellroy adaptation, Curtis Hanson's 1997 thriller is a worthy successor to Chinatown in its crafty blending of facts and fantasy. It's getting even better with age.
Follow Eddie's adventures on the Film Noir Foundation Facebook page.